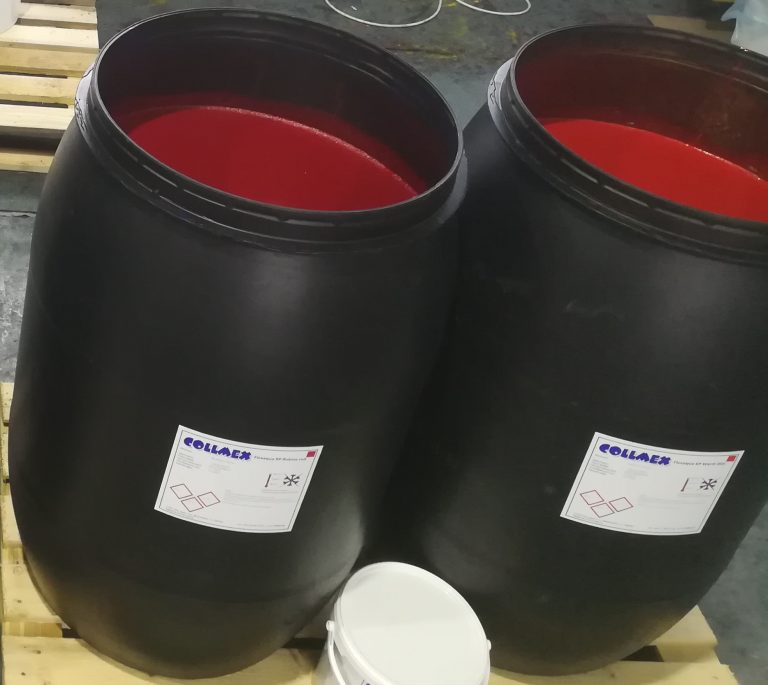 COLLMEX Flexaqua flexographic inks are water-based, with a suitable viscosity for comfortable pumpability. They are designed for machine printing of mostly unbleached paper, cardboard, corrugated cardboard and other absorbent materials. They are used in enterprises with the production of paper and paper products.
Products for glossy paper, coated paper and varnished cardboard (unbleached paper) are also available. The resulting effect can be standard printing, high gloss or deep matte printing, depending on individual preferences.
Another variant is a range of printing inks suitable for paper packaging for food applications.
COLLMEX Flexaqua flexographic inks are available in a range of packaging from buckets, barrels to IBC containers, as is most practical for inclusion in a specific client's technology.
If you are interested in specials or "tailor-made glue", please do not hesitate to contact us.